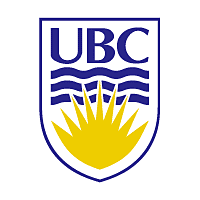 The lead up to Global Divestment Day is seeing unprecedented progress in the development of Divestment Campaigns across Canadian campuses. On Tuesday, faculty at the University of British Columbia (UBC) voted in favour of divesting completely from fossil fuels within five years!
This is not an insignificant gesture. According to this story from CBC, the UBC endowment fund currently holds more than $100 million in fossil fuel related investments. While this won't reshape the course of a multi-billion dollar industry on its own, it sends a powerful signal to other university Boards of Governors, fossil fuel company executives and our political leaders that the Divestment Movement cannot be ignored. It firmly secures a space for the discussions that must happen across Canada to move our government towards a real commitment to a low carbon economy. And its high profile fuels the momentum in other divestment initiatives already underway.
On the same day, Global News announced that faculty from McGill University had urged their administration to divest, in a letter to the university's Board of Governors.
Kelsey Mech, an organizer with the national Go Fossil Free movement, summed up the accomplishments over the past three weeks alone, in a message to divestment supporters across the county:
Faculty at UBC voted in favour of divestment from fossil fuels
73.5% of students at Queen's voted in favour of removing investments from fossil fuels
New divestment campaigns launched at the University of Winnipeg and the University of Calgary
Over one hundred faculty at McGill and more than fifty faculty at Lakehead University have publicly stated their support for divestment
UVic held a forum to consider divestment
Students at Trent University disrupted a Board of Governors meeting demanding a vote
Divest McGill submitted 150 pages of new research to the Board of Governors
Hundreds of Guelph students turned out to an Annual General Meeting to support divestment.
Talk about a love affair with a future, one you should shout about from the rooftops!