Waterloo has cultivated a high-profile reputation as a community of intelligent and progressive thought leaders.  Many of the country's leading thinkers about climate change are based at UWaterloo and Wilfrid Laurier University. We're home to CIGI, our very own UN Think Tank is committed to promoting dialog and understanding of the impacts of and global governance issues associated with climate change.  We were the birth-place of Blue Box Recycling and Canada's first environmental magazine, A\J (Alternatives Journal)—who've been publishing intelligent & informed environmental journalism since 1971. We're also home to a number of organizations who are taking action on climate change.
Waterloo Region can lead the divest movement as well.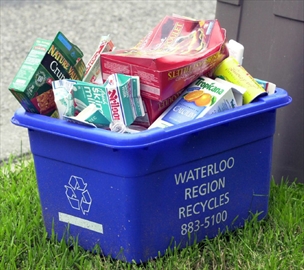 Divest Waterloo exists to initiate and support divestment campaigns across the region. We will help to build momentum across sectors to encourage local governments, universities, colleges, institutions, pension plans, businesses and individuals to shift our collective investments away from fossil fuels.  By addressing multiple sectors while focussing on one physical region, we aim to create a local critical mass of awareness and discussion.
We want our community to set a positive example for other Canadian municipalities by collectively divesting from the destructive and dangerous fossil fuel industry and reinvesting in solutions to climate change.