Divest Waterloo wants to help create awareness within the faith community about the urgent need to take action on climate change. We welcome the opportunity to work with you to further these discussions within your congregation.
We have assembled a number of resources to support you, including:
Bill McKibben's film Do the Math  and related discussion material to provide the foundation for building understanding about the climate change dilemma (see the poster below); and,
Fossil Free Faith's Divestment 101 Webinar Series, three pre-recorded web seminars developed specifically for Canadian Faith Communities.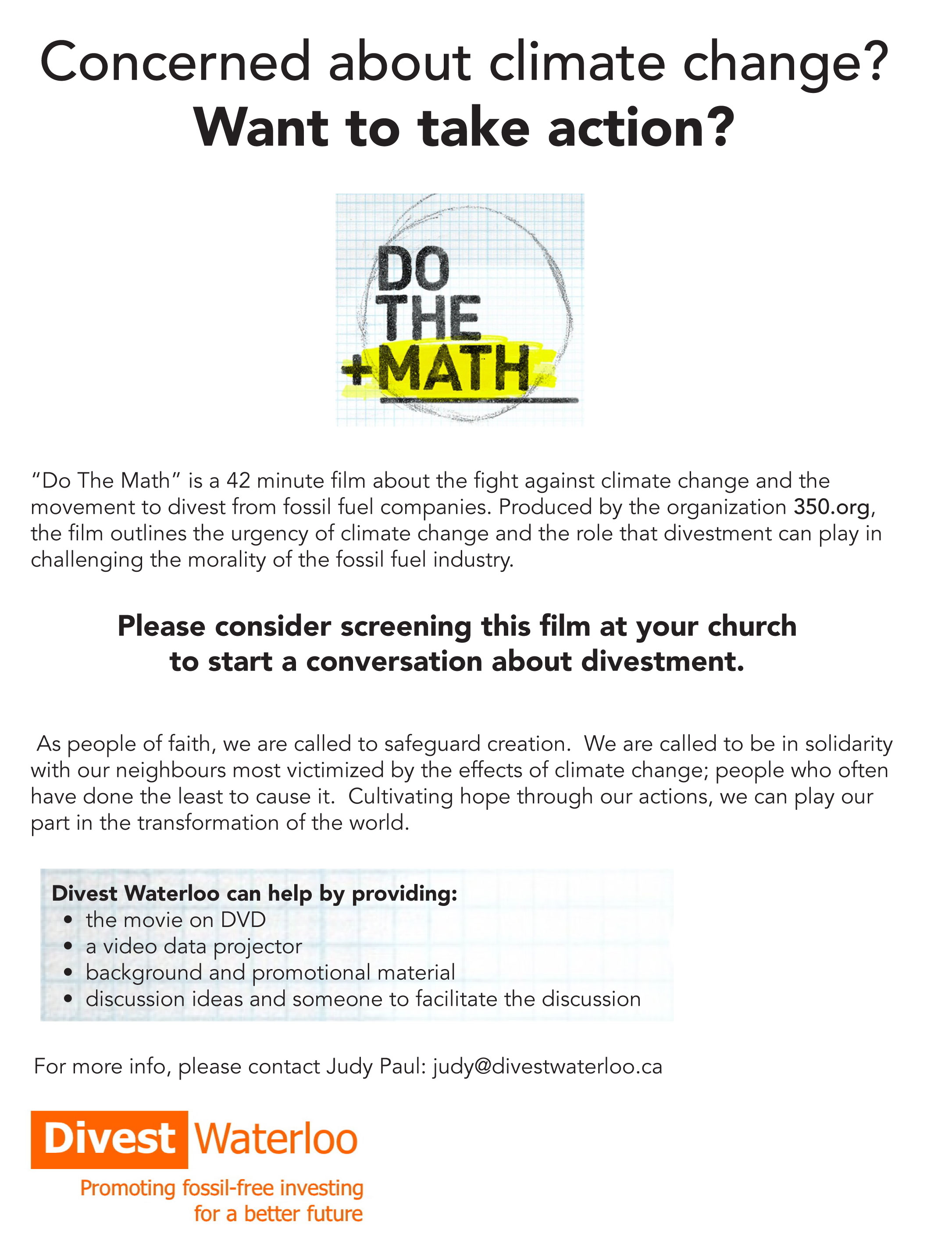 For additional resources we encourage you to check out: