Upcoming events:
Thursday, August 18, 2016 7pm – 9pm
Climate Town Hall WR
Waterloo Region Town Hall – Federal Climate Strategy Consultation

A broad coalition of local organizations* are partnering with our Five federal members of Parliament to host Climate Town Hall WR, part of the national climate consultations to inform Canada's .
Prime Minister Trudeau and Canada's First Ministers committed to creating a national climate strategy for Canada in the March 2016 Vancouver Declaration. Through the summer, public consultation activities related to this strategy will take place across the country and feed into expert working groups assembled by the federal and provincial governments.
This is our opportunity to demonstrate that we have a powerful base of creative, knowledgeable leaders and citizens who are passionate about finding climate change solutions.
We want to show the Federal government that our region cares about addressing climate change, and that we are already working on solutions. Have your voice heard! Or simply come along to support other speakers and show that you really care about the issue.
Register here to attend the Kitchener consultation for the five constituencies in Waterloo Region on Thursday August 18th at 7pm at the Kitchener City Hall Rotunda. Note that registration is not required to participate in the consultation. However, it is appreciated as it helps with our planning.
Groups engaged with the People's Climate Plan will also be participating in this consultation. You can learn more about this initiative and local climate action educational opportunities here.

We have provided some resources here to support your participation in Climate Town Hall WR.
* ClimateActionWR, Chippewas Solidarity, Citizens' Climate Lobby, CREW WR, Divest Waterloo, REEP Green Solutions, Transition KW, Waterloo Region Blue Dot, Waterloo Regional Labour Council
Local Members of Parliament: Brian May (Cambridge), Raj Saini (Kitchener Centre), Marwan Tabbara (Kitchener South – Hespeler), Harold Albrecht (Kitchener-Conestoga), Hon. Bardish Chagger (Waterloo)



Past events:
Saturday, June 11, 2016 10am – 4pm
Climate Justice and Indigenous Allyship
Divest Waterloo is partnering with The Centre for Public Ethics at Waterloo Lutheran Seminary (Wilfrid Laurier University), Faith & the Common Good, Sacred Water Circle, and the Green Awakening Network to bring you an opportunity to learn together and engage in Climate Justice and Right Relations.
This forum will bring together a group of exceptional speakers and a wonderful diversity of people and faith traditions in a safe and encouraging environment for challenging and honest conversations.Using each other's knowledge and experience to envision a way forward, we will leave with action plans and relationships to further the most important work we face as a nation: Reconciliation with each other and with Mother Earth.
When: Saturday June 11, 2016, 10am – 4pm
Where: Senate and Board Chamber, Wilfrid Laurier University [Map]
75 University Ave. W., Waterloo
Registration closes Wednesday, June 8 @ 9am
Shared transport from Toronto, Hamilton and other locations is being arranged. Please contact
network@faithcommongood.org
for further information.
Featured Speakers:

Elder Myeengun Henry (KEYNOTE) is an Aboriginal Traditional Counselor from Chippewa of the Thames First Nation near London Ontario. Myeengun teaches at Mc Master University and Conestoga College. He will discuss the importance of reclaiming and using traditional knowledge to address complex environmental challenges, and the importance of honouring treaties and of consultation with First Nations on matters that impact their traditional territories.

Sheri Longboat is a member of the Six Nations of the Grand River, and for much of her career she has worked with First Nations communities implementing GIS technology for community-based land and resource management. It is her belief that solutions for current social-ecological challenges require multi-disciplinary approaches and collaboration among shared responsibilities.

Melissa Ireland was a driving force behind the creation of Laurier's Indigenous Allyship An Overview – a toolkit for change. Serving with pride as the Aboriginal Student Support Coordinator for the Waterloo campus, Melissa has Anishinaabe (Ojibway) heritage from Curve Lake First Nation and is Marten Clan.

Dorothy Taylor is an Ojibwe Anisinaabe kwe and is recognized as a traditional teacher. Dorothy is the founder and current lead of the Sacred Water Circle, a collective of community volunteers with the objective of restoring humanity's sacred relationship with water.

Byron Williston (KEYNOTE) is an Associate Professor of Philosophy at Wilfrid Laurier University and a member of the Interdisciplinary Centre on Climate Change at University of Waterloo. Byron is the author of The Anthropocene Project: Virtue in the Age of Climate Change (2015) and Environmental Ethics for Canadians (2011).

Lindsay Gray is an Aniishinaabe, Potawatomi, and Delaware from the Aamjiwnaang territory. A two-spirited land defender against Chemical Valley. Working grassroots with Aamjiwnaang and Sarnia Against Pipelines..

John Dillon is Ecological Economy Coordinator at KAIROS: Canadian Ecumenical Justice Initiatives and author of Indigenous Wisdom: Living in Harmony with Mother Earth

Mardi Tindal, former Moderator of the United Church of Canada, has collaborated with faith leaders throughout Canada and around the world, to encourage action on the moral challenges of global warming, climate and ocean change

Leah Gazan is a member of Wood Mountain Lakota Nation, located in Treaty 4 territory. She is currently teaching in the Faculty of Education at the University of Winnipeg. Leah has recently founded the #WeCare campaign, aimed at working with the broader Canadian public to participate in ensuring the end of violence against Indigenous women and girls.

John Milloy is a former provincial cabinet minister and is Assistant Professor of Public Ethics, Waterloo Lutheran Seminary; Co-director, Centre for Public Ethics, Waterloo Lutheran Seminary;

Kelly Laurila and Dorinda Kruger Allen, of Mino Ode Kwewak N'gamowak (Good Hearted Women Singers) will be speaking on the hard work involved in reconciliation and building effective partnerships.


Divest Waterloo gratefully acknowledges financial support for this event through the United Church of Canada Justice and Reconciliation Fund.
Sunday, May 29, 2016 6:00pm – 9:00pm
Waterloo Region Community PULSE Potluck* Dinner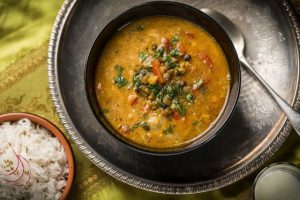 The Earth has a heartbeat.
Take its Pulse.
A Night of Food Justice, Climate Action and Community
Our very own KW local and 2015 Album of The Year Juno nominee
Join Community Kitchen and Divest Waterloo to celebrate the approach of summer and the UN International Year of Pulses (beans, peas, lentils and chickpeas) at the Waterloo Region Community Pulse Potluck* Dinner! It is a night to acknowledge the realities of climate change, while celebrating the possibilities of addressing it through food and solidarity.
It is also our opportunity to introduce you to KW's newest co-operative community kitchen.
Co-operative Community Kitchen (located in St. John the Evangelist Church)
23 Water Street North (Map)
Kitchener, ON N2H 5A4
REGISTER HERE (Free)
Come for thought provoking dinner conversations, entertainment, and of course down-to-earth food that is still out-of-this-world! Local activists in food and climate justice will be joining us to animate discussions. Bring your friends and imagine all of the possibilities that this co-operative kitchen holds for our community! Test drive the kitchen with your favourite vegan or vegetarian dish.
A selection of local restaurants and bakeries will be sharing delicious vegan and vegetarian food, and we welcome your contribution to this shared feast. We thank the following for their generous contribution to this event:
Amaya Express Real Indian Food, Kitchener
Arabesque Restaurant (they call selves cafe and restaurant), Kitchener
The Busy Locator Health Good Restaurant, Kitchener
Ce Food Experience, The Bakery, Waterloo
East African Café, Kitchener
Golden Hearth Bakery, Kitchener
Healthy Foods & More Health Food Store, Bakery and Café, Waterloo
Rawlicious Restaurant, Kitchener
* You know a potluck as a gathering where each guest contributes a dish of food that is shared with the group. But this is a potluck with a twist!
In order to respect public health regulations, we ask that you please assemble your contribution in our fabulous new commercial kitchen. The kitchen will be open from 2 until 6, and you are welcome to join us during this time to prepare your dish in advance (we have lots of fridge space). Or come right before 6 for "just in time" food prep.
Need inspiration? Check out recipes here, here, and here.
Commit to eating pulses once a week for 10 weeks and join a global food movement!

This is a child friendly event, in a "Scent Free" environment – yummy cooking smells exempted.
Wednesday, April 6, 2016
After the Sands: Energy and Ecological Security for Canadians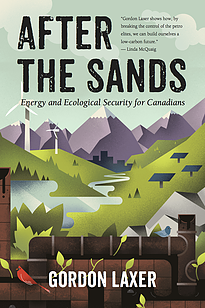 Gordon Laxer is coming to KW to give a public lecture on his new book, After the Sands: Energy and Ecological Security for Canadians. 
Impeccably researched, After the Sands is critical reading for anyone concerned about rising sea levels, pipeline and tanker spills, climate change chaos and Canada's future in a carbon restricted world. Ralph Nader hails it as "a myth-destroying blockbuster book."  
The talk will be followed by responses from the community to relate Laxer's work to local struggles and opportunities.
Where:
Kitchener Public Library, Central Library Theatre, 85 Queen Street North, downtown Kitchener [Map]
When:
Wednesday, April 6
th
,

7:00

–

8:30pm
(note that community groups will have information tables outside the theatre starting at
6:30
)
This event is hosted by the Department of Political Science with support from numerous campus and community groups including the Kitchener Public Library, the Waterloo Aboriginal Education Centre, the School of Environment, Resources and Sustainability, the Balsillie School of International Affairs, Sustainable Campus Initiative, Waterloo Political Economy Group (WatPEG), Waterloo Public Interest Research Group (WPIRG), ClimateActionWR, the Council of Canadians (Guelph and Centre Wellington Chapters), Divest Waterloo, and KAIROS. Wordsworth Books and Hacienda Coffee folks will be on hand with books for sale and treats to share!
Sunday, January 24, 2016
The People's Injunction Skating Party and Rally
(UPDATED – see Film location details below)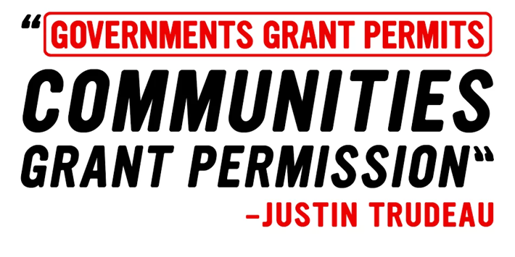 Our new federal government committed to modernize the National Energy Board to ensure that it includes climate change impacts and respect for community voices – especially First Nations – in pipeline reviews. Communities across Canada are gathering to show that we want them to keep this promise.
In support of the People's Injunction, Divest Waterloo is partnering with Chippewas Solidarity, Transition KW and concerned citizens to organize a community awareness skating party, rally and film screening on Sunday January 24th. Join us to celebrate winter and learn more about the National Energy Board review process and how this must be overhauled to ensure that credible reviews of the Kinder Morgan Trans Mountain and TransCanada Energy East pipelines can be carried out.
Where: Waterloo Public Square [Map}
What: 2pm Skating, hot chocolate and cookies
3pm Rally and speakers
UPDATED! 4:15pm Bricker Academic Building, Rm BA102 (theatre auditorium), Wilfrid Laurier University screening of One River, Many Relations 
One River, Many Relations is a new Canadian Documentary about the oil sands, environment and Indigenous rights.
Admission is "pay what you can" and all are welcome!
Art Build – THANK YOU! to all who attended. We have a fantastic banner and signs – many hands, great work!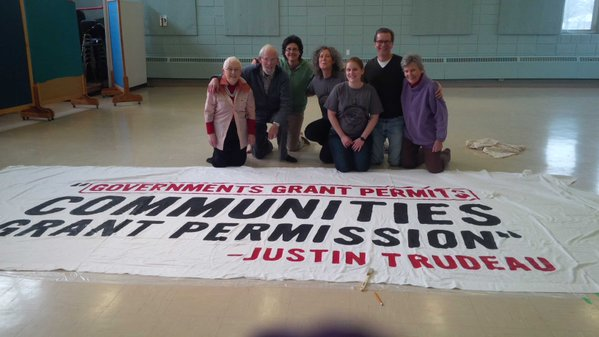 Monday, November 30 to Tuesday, December 8, 2015
Inspired by Change: The People's Climate Art

To express solidarity with the United Nations Climate Conference (COP21), Divest Waterloo is thrilled to partner with rare Charitable Research Reserve, CREW, BRIDGE and the Grand Valley Society of Architects to present Inspired by Change: The People's Climate Art, a collaboration of art and film. Join us for an exciting exhibit and film screenings over the week of Nov 30 – Dec 8, to celebrate ArtCOP21 in Waterloo Region.
Artists and climate enthusiasts are called to enter their artwork for showing from November 30th to December 6th, at BRIDGE Centre for Architecture + Design
Schedule of Events
Monday, November 30: Opening night of "Inspired by Change: The People's Climate Art".
What: PechaKucha-style presentations, beverages, hors d'oeuvres.
Where: BRIDGE Centre for Architecture + Design, 37 Main St., Cambridge
When: 7pm
Read about our line up of speakers and the evening's music performers here.
Gallery open for public viewing Tuesday through Friday, 5pm to 8pm.
December 1,2,3: Beyond Crisis documentary (#SmartonClimate) Free screening
Contribute to a climate action film series in-the-making!
What: From Dec 1 – 3, you can contribute to a climate action film series in-the-making! For the first time, ArtCOP21 is bringing together a curated selection of pieces by the Beyond Crisis team for an evening of both meditation on climate action, and lively engagement. As the climate talks begin in Paris at COP21, these evenings will be an opportunity to discuss the need for & direction of global climate action, through responding to multimedia pieces that evoke these rich stories of change.
Help tell and respond to this story of change, as it unfolds all around us.
Where: North House – rare Charitable Research Reserve, 681 Blair Road, Cambridge
When: Tuesday December 1st; Wednesday December 2nd; Thursday December 3rd.  7 pm each evening.
Seating is limited. Please register for the night of your choice from the rare Calendar of Events
Saturday, December 5: ArtCOP21 celebration at BRIDGE Centre for Architecture + Design
Featuring the Conor Gains Band – 2013 Maple Blues Awards nominee for Best New Artist.
What: Live music, beverages, hors d'oeuvres.
Where: BRIDGE Centre for Architecture + Design, 37 Main St., Cambridge
When: 7 pm
Tuesday, December 8: Free screening of Haida Gwaii: On the Edge of the World (Winner, Hot Docs Best Canadian Feature Documentary Award)
Where: North House – rare Charitable Research Reserve, 681 Blair Road, Cambridge
When: 7 pm
Seating is limited. Please register.


Sunday, November 29, 2015 – 2pm
Global Climate March – Waterloo Region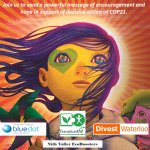 This year hundreds of thousands of us – a massive coalition of environmental, social justice, faith, labour, community, student and indigenous groups, as well as families and concerned citizens – are building an unprecedented global mobilization in support of climate justice.
On November 29th, people from across Waterloo Region will join with voices from around the world to show our support for ambitious and real action against climate change at COP21 – the 2015 Paris Climate Conference – is our most important climate conference yet.
Come together with neighbours and friends to send a powerful message of encouragement and hope in support of decisive action at COP21. Sound your drums and raise your voices in solidarity with people from around the globe. Be part of an historic event at this most important juncture in the climate movement.
WHAT: Peaceful family-friendly march in advance of the United Nations Climate Change Conference in Paris, November 30-December 11.
WHEN: Sunday, November 29, 2015 2pm
WHERE: Start at  Waterloo Public Square, 75 King St S, Waterloo end at 22 Willow Street.
Register here to receive updates about the march or to volunteer.
Watch this inspiring video and follow the conversation at #ClimateMarch.
Schedule of Events
1:30 – 2 pm: Assemble at Waterloo Public Square
2 – 2:30 pm: Opening Remarks, Multi-cultural Drum Circle, Music
2:30 – 3:30 pm: March – peacefully on sidewalks (But make some noise!)
3:30 – 4 pm: Celebration and Closing Speakers, St. John's Luterhan & Elevation Church grounds, 22 Willow St.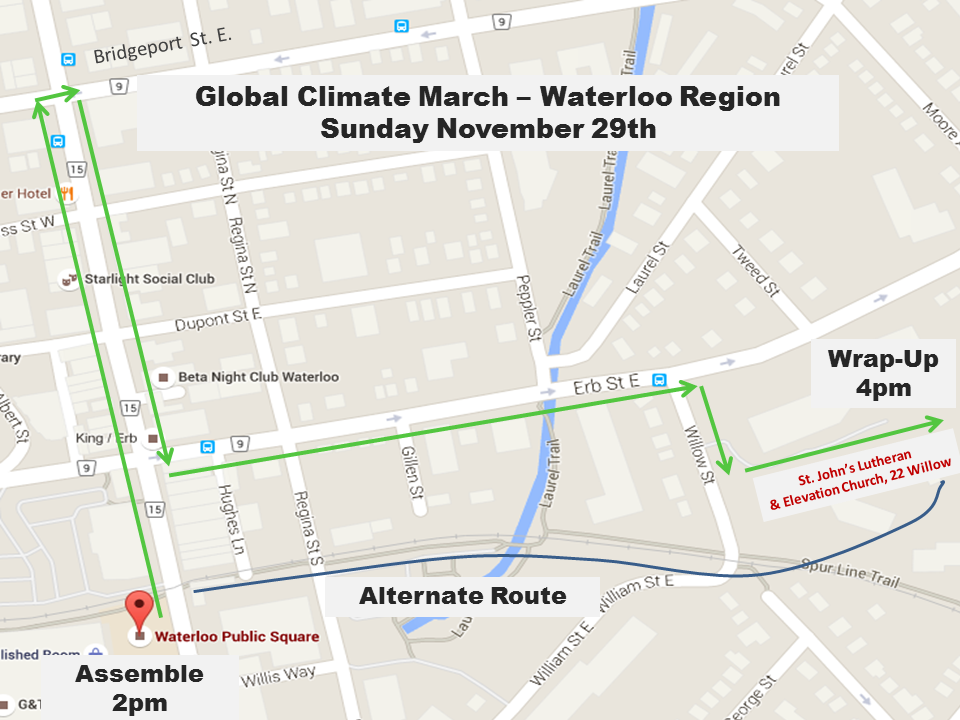 Wednesday, November 18, 2015
7:15pm-8:45pm
Take Action on Climate Change

Join presenters from Transition KW and Divest Waterloo for a free workshop on Transition KW's Climate Change Adaptation Toolkit. Explore practical and creative ways that you can mitigate and adapt to climate change in your home, neighbourhood, and community.
WHAT: Free workshop on Climate Change Adaptation Toolkit.
WHEN: Wednesday November 18 7:15 pm – 8:45 pm.
WHERE: Pioneer Park Community Library, 150 Pioneer Drive, Kitchener
Registration is not required for this event.
Thursday November 5, 2015
6pm – 8pm
Beyond Carbon:
Investing in a clean energy future and a livable climate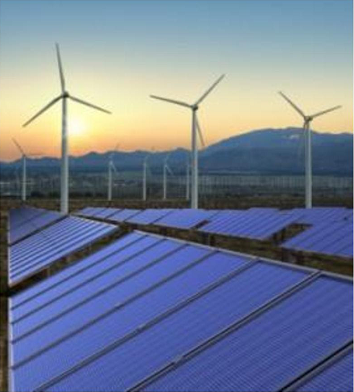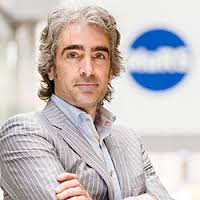 Join Thomas Homer-Dixon as he engages in a fireside chat with clean-tech venture capitalist and outspoken author on climate change, Tom Rand.
WHAT: Learn about cutting edge technologies for a low carbon future.
WHEN: Thursday, November 5, 6 pm-8pm
WHERE: Siegfried Hall, St. Jerome's University, 290 Westmount Rd. N., Waterloo (Map)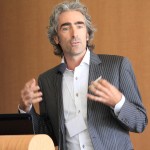 Tom Rand is a Managing Partner of  Arctern Ventures, and Senior Advisor at the MaRS Discovery District. Tom has been a regular member of the E-Squared panel on CBC's The Exchange w/ Amanda Lang, and is the author of Waking the Frog – Solutions for our climate change paralysis, and Kick the Fossil Fuel Habit: 10 Clean Technologies to Save Our World. Tom holds a BSc in electrical engineering (U of Waterloo), an MSc in philosophy of science (University of London and LSE)  and an MA and PhD in philosophy (U of Toronto).
Limited seating. Please register here.
Monday October 26, 2015
7:00pm-8:30pm
Take Action on Climate Change

Join presenters from Transition KW and Divest Waterloo for a free workshop on Transition KW's Climate Change Adaptation Toolkit. Explore practical and creative ways that you can mitigate and adapt to climate change in your home, neighbourhood and community.
WHAT: Free workshop on Climate Change Adaptation Toolkit.
WHEN: Monday October 26 7pm-8:30pm.
WHERE: Country Hills Community Library, 1500 Block Line Rd, Kitchener
Sunday July 5, 2015 – Toronto
March for Jobs, Justice and the Climate

The most diverse climate action in Canada's history is happening in Toronto on July 5 — and we need you there.
An unprecedented coalition of social justice organizations, Indigenous communities, environmental groups, faith communities, the labour movement, scientists, students, families, and thousands of others will take to the streets of downtown Toronto on Sunday, July 5, in the March for Jobs, Justice and the Climate.  In a year of unparalleled importance for climate change, we need to help awaken our communities and our leaders to their moral obligation to act on climate change.
WHAT: The March for Jobs, Justice and the Climate
WHEN: Sunday, July 5.
March begins at 1pm
Interfaith gathering at noon in advance of the march at Philosopher's Walk, University of Toronto (enter off Bloor St. W. just west of the ROM)
WHERE: Queen's Park, Toronto
WHAT NEXT:
Click here to register for the March for Jobs, Justice and the Climate.
Click here to find out how you can volunteer to support the march.
Click here to find out more about bus transportation from KW to the March, and here to register for the bus.
The bus is $25 return, or 'pay what you can'. Free seats are available – no one will be turned away!
This march is a great opportunity for us to join together and raise our voices for action on climate justice.  Stand up and be counted at this pivotal moment in history!
Saturday June 13, 2015 6:00 – 9:00pm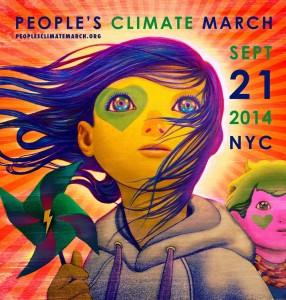 From the historic People's Climate March in NYC to a 25,000 strong call to action in Quebec City, people from all walks of life are raising their voices on the issue of climate change.
A team of young film makers is profiling affirmative climate action from coast to coast, in a powerful documentary-in-the-making to increase awareness and hope at this critical time for our country and the world.
The Journey Continues!
Queen Street Commons Cafe
43 Queen St S, Kitchener  Map
Join us for an evening of great food, great music and an even better cause. Beyond Crisis is a Canadian documentary in-the-making, profiling leadership and inspiration in the face of climate change. Divest Waterloo is supporting the hard working young filmmakers to complete their important project at this critical moment in history, in advance of our federal election and the United Nations Climate Change Conference in Paris later this year.
Kai Reimer-Watts, one of the film's producers and directors, will be on hand to preview early material being considered for the film and to discuss their progress on the film thus far.   Kai was a UN student delegate to COP19, an event that transformed his understanding of international action on climate. Kai hails from Waterloo Region and has recently graduated from the University of Waterloo's new Master of Climate Change program.
Music for the evening will be provided by The Fact Pack, a talented contemporary vocal jazz combo (all Laurier graduates) who performed at the Jazz Room earlier this year.
Tickets are just $20 and include a full-course, hearty vegetarian meal, and an evening of music and fun. All of the funds raised will go to support the Beyond Crisis film.
Tickets are available at beyondcrisis.eventbrite.com. Space is limited – please register now!
Wednesday June 10, 2015 7:00 – 9:00pm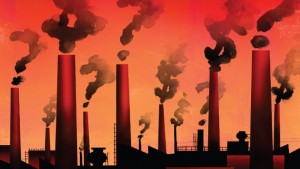 Understanding Carbon Pricing
Waterloo Lutheran Seminary, Wilfrid Laurier University
Corner of Albert St and Bricker Ave., Waterloo  Map
Divest Waterloo and Citizens Climate Lobby are joining forces to offer a thought provoking evening designed to inform and engage you. On the heels of Ontario's Cap and Trade announcement, Understanding Carbon Pricing provides an opportunity for you to gain new insight into the impacts of carbon pricing, how this fits within an international context, why Canada needs a national price on carbon, and what it means for people in Waterloo Region.
Speakers: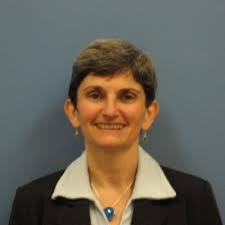 Caterina Lindman is an actuary and the Waterloo Region leader of Citizens' Climate Lobby (CCL). CCL is a growing organization of local volunteer groups in Canada and the U.S. that are pressing for progressive climate legislation. They lobby representatives and governments to support carbon fee and dividend and to end subsidies to fossil fuel companies.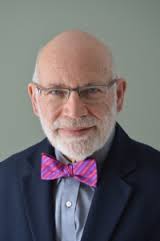 David Pfrimmer is the principal dean of Waterloo Lutheran Seminary, WLU. Dr. Pfrimmer is one of 53 representatives of faith-based institutional investors who have signed an open letter urging the federal government to establish a national policy to put a price on carbon emissions. These institutions have more than $2 billion in combined assets under management.

Olaf Weber is an Associate Professor and Program Director of the Master of Environmental Studies in Sustainability Management program in the School of Environment, Enterprise and Development, University of Waterloo. He is also a Senior Fellow with the Global Economy Program at the Centre for International Governance Innovation (CIGI). Dr. Weber's research includes financial risk and opportunities caused by climate change and climate change regulations.

Heather Pearson is the Director of Air Policy Instruments and Programs Design Branch, in the Climate Change and Environmental Policy Division of the Ontario Ministry of the Environment and Climate Change.
Join us for informative presentations, stimulating discussion, and homemade desserts.
Tuesday April 21, 2015 7:00 – 8:30pm
Think Globally… Invest Locally
Downtown Community Centre, 35-B Weber St W, Kitchener (at Ontario St.) Map
Join a group of forward-thinking impact investors earning stable returns and making a difference in our community. Investing with a local Renewable Energy Co-operative is an innovative financial move that enables you to align your investments with your values and support the mission of local for-profit social enterprises.
Divest Waterloo and Community Renewable Energy Waterloo (CREW) are teaming up with Local Initiative for Future Energy (LIFE) Co-op and the Community Economic Development Co-op to discuss how you can invest in locally-owned renewable energy projects.
Join us for this FREE information session and learn how you can help build a new world of #communitypower.
You can register in advance here, but last minute participants will also be welcomed.
Tuesday April 7, 2015
Webinar Series
Fossil Fuel Divesting 101 for Canadian Faith Communities
Is your faith community considering divesting from fossil fuels but unsure how to get the conversation started?
Join Fossil Free Faith's "Divestment 101" webinar series to learn how other Canadian faith communities are grappling with the moral, financial, and practical questions around divesting from fossil fuels.
April 7, 7-8pm:  The Moral Rationale. Register here.
May 5, 3-4pm:  Building Support for Action.  Register here.
May 27, 3-4pm:  Addressing Trustee Concerns.  Register here.
Monday March 30, 2015
Carbon Risk and Decarbonization Strategies
Karen Lockridge, Principal and pension actuary at Mercer
Lecture, March 30th, 2:30 – 3:30 pm, Wilfrid Laurier University
202 Regina St, Room R103 (campus map)

Karen Lockridge is a Principal and pension actuary at Mercer, based in Toronto. Karen focuses on working with clients and colleagues to raise awareness of sustainability-related risks, trends and opportunities, such as those relating to water and resource shortages, climate change, environmental management and corporate responsibility. She represents Mercer on the Marsh & McLennan Companies Task Force on Sustainability and Climate Change. During her 20 year career at Mercer, Karen has held a variety of leadership roles in defined benefit risk management, strategy execution, knowledge management and operations. In addition to her time at Mercer, Karen spent 18 months in 2010/11 as Director, Pension and Benefits at BMO Financial Group. Karen graduated from the University of Alberta with an Honours Bachelor of Science in Applied Mathematics in 1990. She is a Fellow of the Society of Actuaries and the Canadian Institute of Actuaries (CIA). Karen is a member of the CIA Board of Directors and she chairs the CIA Climate Change and Sustainability Committee.
Here's the event poster – please circulate.

Thursday March 19, 2015, 6-8pm: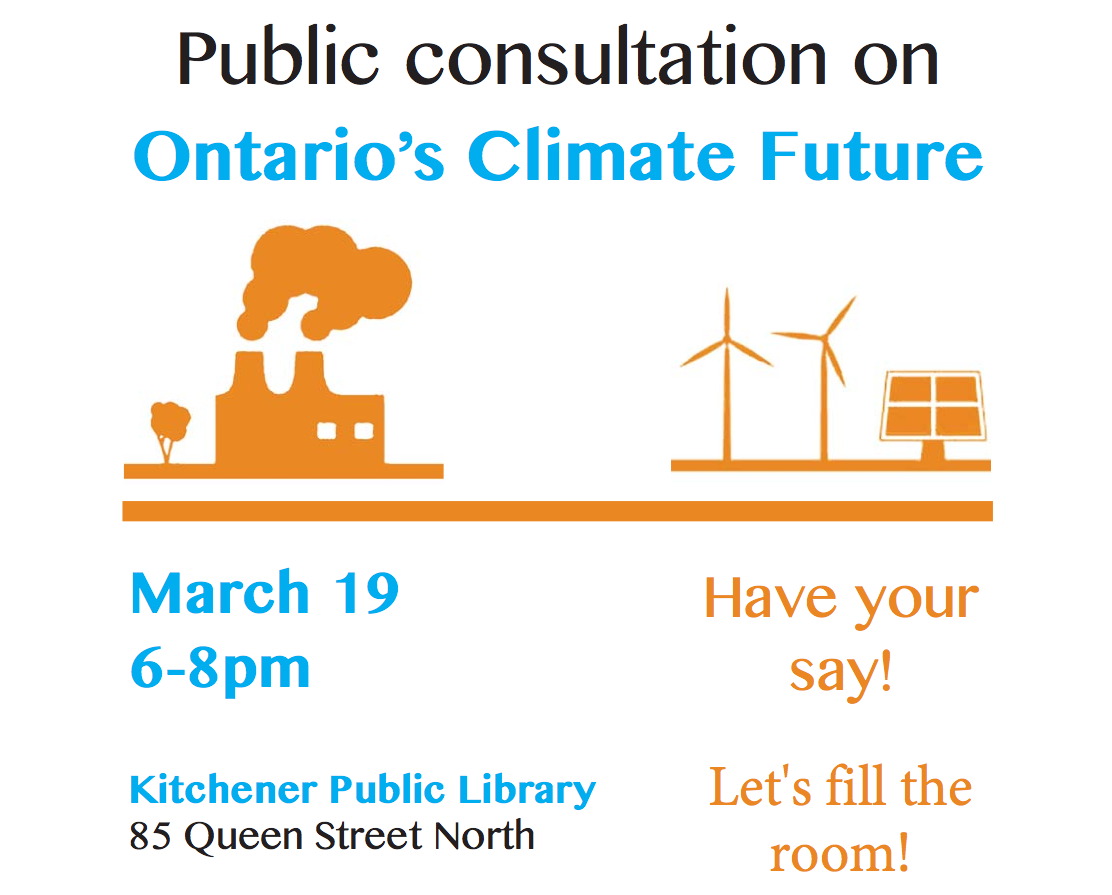 Provincial Climate Change Consultation
Kitchener Public Library Central Branch [map], March 19, 6-8pm
Join the discussion and let the Government of Ontario know what you think about the best path forward for adapting to climate change in our community and reducing carbon emissions. Share your feedback and ideas to demonstrate that Waterloo Region cares about addressing climate change, and that we have the expertise and commitment to help Ontario be recognized as a world leader in climate change solutions.
Official event link (Ontario government)
Flyer by Waterloo Region environmental groups: please circulate!

 Thursday March 5, 2015:
Stop Funding Climate Change: Exploring Fossil Free Investing
Is your investment portfolio contributing to climate change? Whether you have $1,000 or $1 million, you can profitably invest your money without relying on stocks in fossil fuels. Join us on March 5th to learn how! Hosted by Divest Waterloo and Community Renewable Energy Waterloo (CREW).

March 5th, at Kitchener Public Library Central Branch [map]
Doors and displays open at 5:45 pm
Do The Math screening at 6:00 pm
Main program starts at 7:00 pm
Speakers: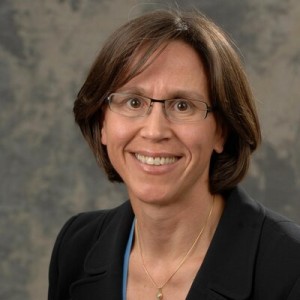 Karen Lockridge is a principal, pension actuary and sustainability champion in Mercer's Toronto office, and chair of the Canadian Institute of Actuaries' Committee on Climate Change and Sustainability. Karen will start the conversation by discussing Mercer's work to identify the impact that climate change will have on institutional investment portfolios.  Karen will identify a series of pragmatic steps for institutional investors to consider climate change risks throughout the investment process, including allocation to climate-sensitive assets, engagement and collaboration, and decarbonization strategies..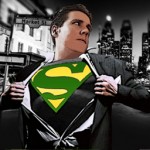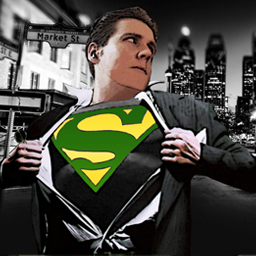 Timothy Nash ("The Sustainable Economist") is president of Strategic Sustainable Investments, and the lead researcher for Ethical Market's Green Transition Scoreboard® research report. He teaches economics at Sheridan College in Toronto. Tim will focus on the individual investor and explain how to create a high performance fossil free portfolio without sacrificing returns.  Read Tim's recent blog in which he demonstrates that his fossil free portfolio significantly outperformed a traditional portfolio during a 3-year period.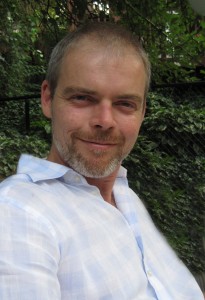 Shane Mulligan is the general manager of Local Initiative for Future Energy (LIFE) Co-op. He is also the President of Radicle Consulting, a renewable energy and co-op consulting firm, and was a founding director of the Federation of Community Power Co-operatives. Shane will be joined by Brian Unrau to discuss how we can "save the planet, and make a great return while doing it".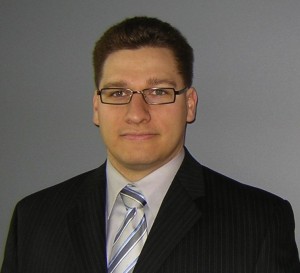 Brian Unrau, MBA, CPA, CMA is President of Community Energy Development Co-operative Ltd.,  which offers RRSP-eligible investments in renewable energy projects. He is also a director of the Federation of Community Power Co-operatives and Vice President Finance of solar developer Vigor Clean Tech Inc.
January 16 – February 6, 2015

Thurs, October 23, 2014: DO THE MATH documentary film screening
Brought to you by CREW and Divest Waterloo as part of MOVIES WITH A MESSAGE. Jason Thistlethwaite, a University of Waterloo researcher and Director of the Climate Change Adaptation Project at the University of Waterloo will add context and lead the discussion.
October 23, 7:00pm. Doors open at 6:30.
Kitchener Public Library Central Branch [map]
http://topdocumentaryfilms.com/do-the-math/
The fossil fuel industry is killing us. Left to their own devices, they'll push us past the brink of cataclysmic disaster—life as we know it will be irrevocably altered forever, unless we fight back. DO THE MATH chronicles "America's leading environmentalist" Bill McKibben (environmentalist and co-founder of 350.org) in a David-vs-Goliath battle to fight the fossil fuel industry and change the terrifying math of the climate crisis. Bill McKibben is going after Big Oil, Big Coal, and Big Gas directly—energizing a movement like the ones that overturned the great immoral institutions of the past century—such as Apartheid in South Africa. Putting his body on the line to stop the Keystone XL Pipeline and leading universities and institutions to divest in the corporations destroying our livelihoods, McKibben is uniting the growing global majority that view the climate crisis as the most important moral issue of the day. The film also features a veritable who's who of the climate movement including Dr. James Hansen (former Director, NASA's Goddard Institute for Space Studies), Naomi Klein (Author, The Shock Doctrine), Van Jones (CNN Correspondent & Author, The Green Collar Economy) Lester Brown (President, Earth Policy Institute), Michael Brune (Executive Director, Sierra Club), Bobby Kennedy Jr. (President, Waterkeeper Alliance) Majora Carter (Founder, Sustainable South Bronx), Phil Radford (Executive Director, Greenpeace), James Gustave Speth (Co-Founder of NRDC), among others.
June 18: Faithful Action for Climate Justice
 Nearly 100 people attended this event to learn more about what they and their churches can do to make a difference. See our Facebook page for photos from this event.

The realities of climate change require prophetic and strategic action by people seeking to be faithful to the covenant God has made with us, with every living creature and with all future generations. As people of faith, we must summon the courage to look at the world honestly and respond with radical, transformational love.
Faith Communities can be Catalysts for Transformation to a Sustainable World.
Join us on June 18 for an interdenominational evening of discussion, reflection, inspiration and homemade desserts.
7-9pm
Knox Presbyterian Church, Waterloo [map]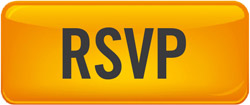 Our faith calls us to care for our neighbours and for creation—we cannot wait for others to act but instead must lead by example. Find out what you can do to move your congregation from despair to hope. Refreshments will be served.
This evening of conversation will feature:

David & Kathryn Mayberry from the Canadian Foodgrains Bank (a partnership of 15 Canadian churches and church-based agencies working together to end global hunger) will explain the threat to Global Food Security from Changing Climate and for the poorest people already living on the front lines of climate change, action on all fronts is urgent.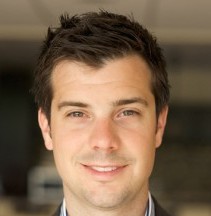 Jason Thistlethwaite, A University of Waterloo researcher and Director of the Climate Change Adaptation Project at the University of Waterloo will explain how a shift towards a reduced carbon economy could expose Canada to a bubble similar to the U.S. mortgage crisis that helped cripple the global economy.

Members of Trinity St. Paul United Church will share their experiences that took them from a climate justice working group to become the first Canadian church to commit to divesting from fossil fuels. Their leadership has sparked a call to the larger church community to join the movement to ensure their funds are not invested in fossil fuels that threaten God's Creation.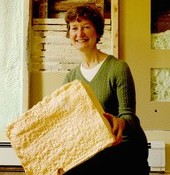 Mary Jane Patterson, Executive Director of REEP Green Solutions, an environmental, non-profit organization empowering our community towards healthier homes and sustainable living, will offer practical guidance and support to your congregation.
"Our faith traditions and sacred texts call upon us all – individuals, civil society, businesses, industry, and governments – to consider the spiritual dimensions of the crisis of ocean and climate change; to take stock of our collective behaviour; to transform cultures of consumerism and waste into cultures of sustainability; and to respect the balance between economic activity and environmental stewardship." — Canadian Interfaith Call for Leadership and Action on Climate Change
More reading: